Inquiry Flow
Healthcare Innovation Hub (InnoHub) is a new one-stop support centre for startups related to the field of healthcare and life-science.We will support startups and other entities utilizing our wide networks. Depending on the needs from startups and other entities, we provide the information on supporters for startups("InnoHub Advisor"), companies which supports startups in the same field ("Supporting organizations"), and public organizations including ministeries, which contributes to business development and expansion.
About One-Stop Consultation Service
We provide a support for a wide range of issues related to the businesses in the field of healthcare and life sciences, such as funding, securing human resources, business promotion and expansion, and overseas development etc. We provide our services not only for startups but also for small and medium enterprises and large companies as well as individuals who are developping a business but before establishment.
Support information&Event
B

usiness contest/ International conference conducted by METI and InnoHub

The Ministry of Economy, Trade and Industry (METI) has been holding Japan Healthcare Business Contests and Well Aging Society Summit Asia-Japan to uncover and support venture businesses and other entities that will contribute to solving challenges that Japanese healthcare industries are facing.
JHeC
The Japan Healthcare Business Contest (JHeC) program aims to recognize outstanding companies and entities that are working to provide solutions to social challenges in the field of healthcare, in order to facilitate business matching of such companies with business entities and venture capital firms and to encourage the self-sustaining growth of healthcare businesses and companies.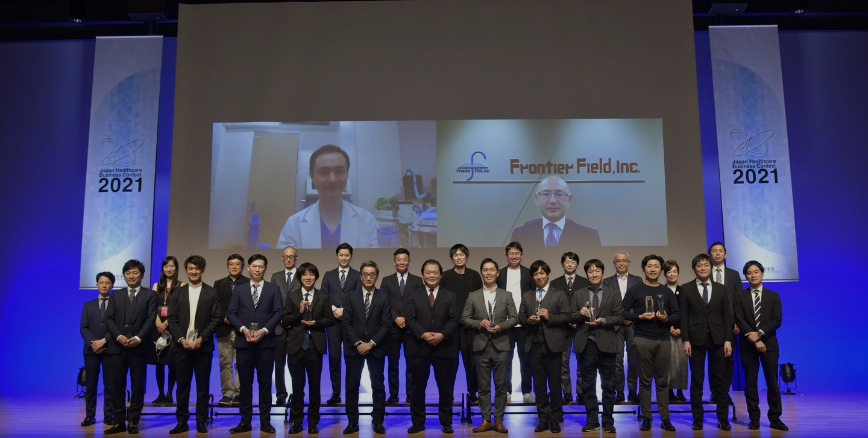 WASS
Well Aging Society Summit Asia-Japan, is an international conference providing business matching opportunities not only to convey outstanding services of the industries to people inside and outside Japan but also encourage investors, companies and other entities inside and outside Japan to invest in health care businesses in Japan and elsewhere.